Meet Your Coach, Suzanne Paschall...

Stepping in to a manuscript development session with Suzanne Paschall, I had no idea what to expect. After our first session, I found myself contemplating the depths of my desire to communicate, and identifying the core message that had been stirring in me for many years – possibly a lifetime. If you are a communicator who is looking to maximize your potential impact for the people who will hear your message, you need to engage her to guide you on (and energize you for!) your journey.
- David White, Writer/Blogger/Consultant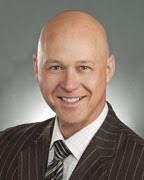 I met Suzanne through a personal friend's referral. As a new author, I could not be more pleased. From our initial meeting, through the vision of our project, the development of the content, editing and even the assistance in securing an illustrator, Suzanne was a professional through and through. She was very patient with us. Being new to writing and publishing, we appreciated her ability to keep us focused and on target. Since our launch, we have been overwhelmed with the response. Everyone is impressed (including other authors) with the final product: the content, the illustrations and even the quality of the paper.
Whether you are just embarking on your literary journey as an author, or are a seasoned writer looking for a new partner, I have no qualms in recommending the services of Suzanne and FreshVoice. She is the total package!
Darren Ulmer, Co-Author, Hannah's Letter